Big Tire Drag Racing T Shirt Designs, Heavy Street, NMCA, NMRA and Pro Street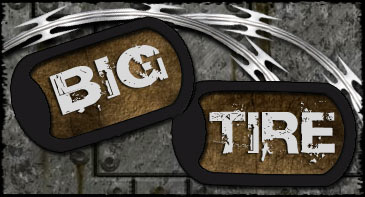 Big Tire Drag Racing is a prominent venue, massive horsepower, giant tires racing many classes across the nation. From Heavy Street To Pro Street, Our T Shirts guarantee you will be noticed on the spot.

Made of High quality fabric, our shirts hold color, wear extremely well and fit without shrinking wash after wash. Take a look at our Big Tire designs and prepare to order your own shirt for the season.

Available also in T Shirt - Crew Shirt Packages

Request A Quote: Pricing Structure Here



PLEASE NOTE: Wicked Grafixx "DOES NOT SELL OUR CUSTOMERS DESIGNS" but can put you in touch with the owners / team for purchasing options from them through our contact page.

| | | | |
| --- | --- | --- | --- |
| NEW!! Bo Butner Pro Camaro Drag Racing Custom T Shirts | NEW!! Tom Baily Drag Week Quickest Street Car Camaro Pro Mod Drag Racing T Shirts | NEW!! Money Grinder Custom Design Drag Racing T Shirts | NEW!! Warped Heads Outlaw Pro Mod Chevy II Drag Racing Custom T Shirts |
| | | | |
| --- | --- | --- | --- |
| NEW!! Wetsch & Chase 57 Chevy Funny Car Drag Racing Custom T Shirts | NEW!! Tom Bailey Hot Rod Dragweek Drag Racing Custom T Shirts | NEW!! Louis Quinette Supercharged Chevy II Big Tire Drag Racing T Shirts | NEW!! Mike Quayle Top Dragster Drag Racing T Shirts |
| | | | |
| --- | --- | --- | --- |
| Owe Grauphaugen Drag Racing Custom T Shirts | Massey Racing Drag Racing Custom T Shirts | NEW!! Chris Powers Top Dragster Drag Racing Custom T Shirts | NEW!! Jerry North A/Gas Nostalgia Drag Racing T Shirts |
| | | | |
| --- | --- | --- | --- |
| NEW!! R & R Top Dragster and Pro Modified Drag Racing T Shirts | Perfect Storm Sand Dragster Drag Racing Custom T Shirts | Mike Roy Turbocharged Monte Carlo Drag Racing Custom T Shirts | C Hankins Rock Crawling Racing T Shirts |
| | | | |
| --- | --- | --- | --- |
| NEW!! C Hankins Drag Racing T Shirts | Tom Bailey's Worlds Quickest Street Car Period Camaro Drag Racing Custom T Shirts | NEW !! Bryant Goldstone's Twin Turbo Javelin and Procharged Chevelle Drag Racing T Shirts | NEW!! SRT Racing's Drag Racing T Shirts |
| | | | |
| --- | --- | --- | --- |
| Mike Chirello Camaro Drag Racing Custom T Shirts | NEW !! Andy Sampson Dirty Bird Drag Week Drag Racing T Shirts Custom Theme | NEW!! Tom Bailey Worlds Quickest And Fastest Street Driven Camaro T Shirts | Tim Miletti Big Tire Drag Racing T Shirts Rear View |
| | | | |
| --- | --- | --- | --- |
| Tim Miletti Big Tire Drag Racing T Shirts Rear View 2 | Brian Hard, Super Stock Hemi Cuda Racing T Shirt | Lil Man Marty Brown 8.50 Index Drag Racing Big Tire T Shirts | Scott Underwood Drag Racing T Shirts |
| | | | |
| --- | --- | --- | --- |
| Phil Unruh Big Tire Drag Racing T Shirts | J Barry Pro Street 55 Chevy Racing T Shirt | Bo Butner Competition Drag Racing T Shirt | Brandon Anderson Competition Drag Racing T Shirts |