Custom Drag Racing T Shirts: Outlaw 10.5, X275, Outlaw Drag Radial, Limited Street, Index Drag Racing Photo Gallery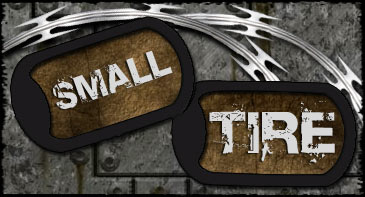 If you have a full blown small tire racing operation or are just a weekend racer we have shirts for all your needs. Outlaw 10.5, X275 Drag Radial, Outlaw Drag Radial, Limited Street and even Index racing you have a need for our custom designed racing shirts. Bold creative designs by the "Baddest T Shirt Designer" on the planet Tyler Clark.

Show your stuff with an exceptional shirt design, silk screened to perfection, printed in high quality up to eight colors, including logos and an incredible rendering of your machine. Heavy cotton wears well, washes easy and keeps its fit. Great for Drag Racing Events similar to ORTC, and Lights Out Georgia.

Available also in T Shirt - Crew Shirt Packages

Request A Quote: Pricing Structure Here



PLEASE NOTE: Wicked Grafixx "DOES NOT SELL OUR CUSTOMERS DESIGNS" but can put you in touch with the owners / team for purchasing options from them through our contact page.

| | | | |
| --- | --- | --- | --- |
| NEW !! Marty Robertsons Badfish Pro Drag Radial Barracuda Drag Racing T Shirts | NEW !! Jason Digby Outlaw - 275 Drag Radial Dodge Dart Drag Racing T Shirts | NEW!! DeWayne Mills Golden Gorilla Turbocharged Outlaw Drag Radial Camaro Drag Racing T Shirts | NEW !! Rick Thornton Outlaw Drag Radial Corvette Drag Racing T Shirts |
| | | | |
| --- | --- | --- | --- |
| NEW !! Barry Lutz Outlaw Drag Radial 275 Chevelle Drag Racing T Shirts | NEW !! Chris Daniel Outlaw 275 Drag Radial Trans Am Drag Racing T Shirts | NEW!! Mark Moore Outlaw Drag Radial Mustang Drag Racing T Shirts | NEW !! Jarod Wenrick Outlaw 275 Drag Radial Chevy II Drag Racing T Shirts |
| | | | |
| --- | --- | --- | --- |
| NEW!! Randy Lynn Shipp Firebird Drag Racing T Shirts | NEW !! Jacky McCarty Outlaw 275 Drag Radial Mustang Drag Racing T Shirts | NEW !! Mike Cantu X275 Nitrous Drag Radial Mustang Drag Racing T Shirts | NEW !! John Snyder All Motor Pontiac GTO Ultra Street Drag Racing T Shirts |
| | | | |
| --- | --- | --- | --- |
| NEW !! Terry Barkley Custom Small Tire Drag Racing T Shirts | NEW!! Tyler Crossone Three's In The Freeze Outlaw Street Car Reunion Event Drag Racing T Shirts | NEW !! Daniel Pazzo Nunziante Australian Six Second Outlaw Drag Radial PSIDUP Motorsports Drag Racing T Shirts | NEW !! Dewayne Mills First To The Fours 2014 Outlaw Drag Radial Drag Racing T Shirts |
| | | | |
| --- | --- | --- | --- |
| NEW!! Huettel / Milachek Bad 9ner Outlaw Drag Radial Corvette and Camaro Custom Drag Racing T Shirts | NEW !! Brant Campbell Outlaw Drag Radial Camaro Turbo Bullet Drag Racing T Shirts | NEW !! Brad Edwards First To The Three's Drag Radial Racing T Shirts | NEW !! Tyler Stubbe X275 Drag Radial Drag Racing T Shirts |
| | | | |
| --- | --- | --- | --- |
| NEW !! Tyler Crossone's Outlaw Street Car Reunion II Custom Drag Racing T Shirts | NEW !! Birrong Automotive Drag Racing T Shirts | NEW !! Profiler Cylinder Heads All American Racing T Shirts | NEW !! Warren Brothers NMCA Custom Drag Racing T Shirts |
| | | | |
| --- | --- | --- | --- |
| NEW !! Chris Wilson X275 Drag Radial Chevelle Drag Racing T Shirts | NEW!! 2014 Maui Dragway Season Event Drag Racing T Shirts | NEW !! Daniel Pharris X275 Drag Radial Mustang Racing T Shirts | NEW !! Buffalo Racing Team Drag Racing T Shirts |
| | | | |
| --- | --- | --- | --- |
| NEW!! Profiler Custom Business Racing T Shirts | NEW !! Jason Thames Outlaw Drag Radial Mustang Racing T Shirts | NEW !! Mike Cantu Outlaw Drag Radial Racing T Shirts | NEW !! Johnny Wilson Australian Pro Street Drag Racing T Shirts |
| | | | |
| --- | --- | --- | --- |
| NEW !! Tim Kincaid Drag Racing T Shirts | NEW !! Bryant Goldstone's Twin Turbo Javelin and Procharged Chevelle Drag Racing T Shirts | NEW !! Kevin Mullins Outlaw Drag Radial Mustang Racing T Shirts | NEW !! Mark Woodruff Outlaw Drag Radial Corvette Racing T Shirts |
| | | | |
| --- | --- | --- | --- |
| NEW !! Greg Turk Super Stock Malibu Drag Racing T Shirts | NEW !! Jassim Alsolaiteen KTRT Tuning Performance Super Street Drag Racing T Shirts | NEW !! Willard Kinzer Multi Car Themed Outlaw Drag Racing T Shirts | NEW!! Kyle Huettell / Jason Micholok Bad 9er Drag Radial Drag Racing T Shirts |
| | | | |
| --- | --- | --- | --- |
| NEW!! Elam Motorsprts 275 Drag Radial Mustang T Shirts Custom Theme | NEW!! Lamonte Williams "Run Tel Dat Racing" Leaf Spring Drag Racing T Shirts | NEW!! Mark Carlyle LXS Shootout Corvette Drag Racing T Shirts | NEW !! Mark Woodruff Turbo Corvette Drag Racing T Shirts |
| | | | |
| --- | --- | --- | --- |
| NEW !! Satori Brothers Racing Drag Racing T Shirts | NEW !! Kevin Fiscus Record Holder Drag Racing T Shirts | NEW !! Marty Robertson Business - Drag Racing T Shirts | NEW!! Ruben Tetsoshvili Outlaw Drag Radial Drag Racing T Shirts |
| | | | |
| --- | --- | --- | --- |
| NEW!! Jason Digby Nitrous 8.5 Mopar Drag Racing T Shirts | Turbo Tommy Rainer Camaro Drag Racing T Shirts | Steve Morris Caprice Station Wagon Drag Racing T Shirts | Amanda Long Puddin Racing Drag Radial Racing T Shirts |
| | | | |
| --- | --- | --- | --- |
| Brian McGee Nitrous Mustang Racing T Shirt | Alex Vrettos Outlaw Drag Radial Mustang Drag Racing T Shirts | Chris Daniels Limited Street Camaro Drag Racing T Shirts | Jeff Paulk Limited Street S10 Drag Racing T Shirts |
| | | | |
| --- | --- | --- | --- |
| Big Daddy Outlaw Drag Radial Mustang Racing T Shirt | Donald Long Inagural ORTC Drag Racing Event T Shirts | Donald Long NO MERCY Drag Racing Event T Shirts | Donald Long LIGHTS OUT 3 Drag Racing Event T Shirts |
| | | | |
| --- | --- | --- | --- |
| Dewayne Mills Outlaw Drag Radial Racing T Shirts | Randi Lynn Shipp Drag Racing T Shirts | Donald Long ORTC 2011 Drag Racing Event T Shirts | Chris Gish Automotive Paint Business Shirt |
| | | | |
| --- | --- | --- | --- |
| Bo Butner Mustang Drag Racing T Shirts | Kyle Huettel Camaro Racing T Shirts | Rick Weatherbee Outlaw Drag Radial Drag Racing T Shirts | Shane Stack Drag Radial Racing T Shirts |
| | | | |
| --- | --- | --- | --- |
| Gunter Racing Outlaw Limited Street Racing T Shirts | Paul Major Outlaw Drag Radial Drag Racing T Shirts | Sutton Hi Performance Mustang Racing T Shirts | Big Time Automotive Index Drag Racing T Shirts |