High Quality Custom Single Car Competition Drag Racing T Shirts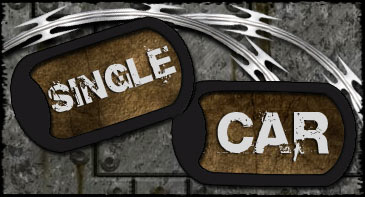 If you simply want the best for your competition Drag Racing class drag racing apparel, we have all of the classes covered, Pro Modified, Outlaw 10.5, Big Tire, Heavy Street, ADRL, NHRA, Limited Street. And all of the wild Drag Radial and Super street shirts, X275 and outlaw.

Fit yourself in a single design, make your car a best seller to the fans who purchase your gear on the track. Wicked Grafixx is the most obvious choice for incredible racing T Shirt designs of all time.

Available also in T Shirt - Crew Shirt Packages

Request A Quote: Pricing Structure Here



PLEASE NOTE: Wicked Grafixx "DOES NOT SELL OUR CUSTOMERS DESIGNS" but can put you in touch with the owners / team for purchasing options from them through our contact page.

| | | | |
| --- | --- | --- | --- |
| NEW !! Mike Cantu X275 Nitrous Drag Radial Mustang Drag Racing T Shirts | NEW!! Brant Campbell Outlaw Drag Radial Camaro Turbo Bullet Drag Racing T Shirts | NEW!! Chuck Mohn Pro Modified Camaro Single Car Drag Racing T Shirt Design | NEW!! Dewayne Mills Golden Gorilla First To The Fours Outlaw Drag Radial Drag Racing T Shirts |
| | | | |
| --- | --- | --- | --- |
| NEW!! Haga Racing Hemi Powered Pro Modified Hyundai Single Car Drag Racing T Shirt Design | NEW !! Gary Courtier NEOPMA Championship Pro Modified Drag Racing T Shirts | NEW!! Profiler Custom Business Racing T Shirts | NEW!! Ruben Tetsoshvili Pro Modified Turbo Camaro Drag Racing T Shirts |
| | | | |
| --- | --- | --- | --- |
| Mike Roy Turbocharged Monte Carlo Drag Racing Custom T Shirts | NEW !! M Papadakis Outlaw 10.5 Drag Racing T Shirts | NEW !! Tim Kincaid Drag Racing T Shirts | NEW!! Lamonte Williams "Run Tel Dat Racing" Leaf Spring Drag Racing T Shirts |
| | | | |
| --- | --- | --- | --- |
| NEW !! S Metzger Alcoholic Harvester Super Stock Tractor Pulling Champion T Shirts | NEW !! S Pretzsch Switzerland Pro Eliminator Drag Racing T Shirts | NEW!! Jason Digby Nitrous 8.5 Mopar Drag Racing T Shirts | NEW!! Fiscus - Klugger Outlaw Drag Radial Drag Racing T Shirts |
| | | | |
| --- | --- | --- | --- |
| Ruben Tetsoshvili Outlaw Drag Radial Drag Racing T Shirts | J Benoit Nitrous Pro Modified Camaro Drag Racing T Shirts | Gaylen Smith Hellfish ADRL Pro Extreme Cuda Pro Mod Drag Racing T Shirts | Kirk Wilmes Supercharged Pontiac Firebird Pro Modified Drag Racing T Shirts |
| | | | |
| --- | --- | --- | --- |
| Joe Delahey West Coast Supercharged Camaro Pro Mod Drag Racing T Shirts | Thomas Jones Chickenhawk Racing Supercharged Mustang Pro Mod Drag Racing T Shirts | Jim Laurita ADRL Pro Nitrous Camaro Drag Racing T Shirts | Yvonne Lucas Nitrous Camaro Pro Mod Drag Racing T Shirts |
| | | | |
| --- | --- | --- | --- |
| Rick Thornton Nitrous Outlaw 10.5 Drag Racing T Shirts | Brian Penna Outlaw 10.5 Camaro Drag Racing T Shirts | Shawn Zubler Outlaw 10.5 Trans Am Nitrous Drag Racing T Shirts | Harold Caldwell Outlaw 10.5 Mustang Drag Racing T Shirts |
| | | | |
| --- | --- | --- | --- |
| Carlos Zaldivar Outlaw 10.5 Twin Turbo Corvette Drag Racing T Shirts | Jay Diedrich Supercharged 57 Chevy Pro Mod Drag Racing T Shirts | Brian Hard, Super Stock Hemi Cuda Racing T Shirt | Mo Hall Nitrous Outlaw 10.5 Camaro Drag Racing T Shirts |
| | | | |
| --- | --- | --- | --- |
| Gary Urlacher 63 Nitrous Corvette Pro Modified Drag Racing T Shirts | Brad Personett Outlaw Camaro Pro Mod Drag Racing T Shirts | Jarod Wenrick Pro Street Camaro Drag Racing T Shirts | Nigel Alsop 41 Willys Pro Mod Style Drag Racing T Shirts |
| | | | |
| --- | --- | --- | --- |
| Alex Vrettos Outlaw Drag Radial Mustang Drag Racing T Shirts | Chris Daniels Limited Street Camaro Drag Racing T Shirts | Brian McGee Nitrous Mustang Racing T Shirt | Gary Courtier Outlaw Nitrous Pro Modified Camaro Drag Racing Shirts Returning Customer |
| | | | |
| --- | --- | --- | --- |
| Dom Luppino Australia Outlaw 10.5 Turbo Mustang Drag Racing Shirts | Shane Stack Drag Radial Racing T Shirts | Jeff Paulk Limited Street S10 Drag Racing T Shirts | Gunter Racing Outlaw Limited Street Racing T Shirts |
| | | | |
| --- | --- | --- | --- |
| Justin Humphreys Twin Turbo Outlaw 10.5 Drag Racing T Shirts | Big Time Automotive Index Drag Racing T Shirts | Big Daddy Outlaw Drag Radial Mustang Racing T Shirt | |