Wicked Grafixx Custom Truck - Tractor Pulling T Shirts / Crew Shirts Designs, Lucas Oil Pro Pulling, NTPA Pull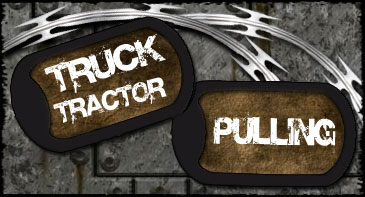 New Truck and Tractor pulling custom T Shirt and Crew Shirts made ecspecially for teams of this style of racing and pulling competitions. High quality long lasting Pulling shirts made to order with your custom design, rich colors and stylish designs will make your truck or tractor pulling team stand out like no other.

Made of High quality fabric, our shirts hold color, wear extremely well and fit without shrinking wash after wash. Take a look at our recent truck and tractor pulling T Shirt and Crew Shirt designs and prepare to order your own shirts for the season.

Available also in T Shirt - Crew Shirt Packages

Request A Quote: Pricing Structure Here



PLEASE NOTE: Wicked Grafixx "DOES NOT SELL OUR CUSTOMERS DESIGNS" but can put you in touch with the owners / team for purchasing options from them through our contact page.

| | | | |
| --- | --- | --- | --- |
| Boerson Pro Stock 10,000lb Tractor Pulling T Shirts | Full Metal Jacket Motorsports NTPA Custom Tractor Pulling T Shirts | Alcoholic Harvester Custom Tractor Pulling T Shirts | Wiens Family Racing Alchol Super Stock Tractor Pulling T Shirts |
| | | | |
| --- | --- | --- | --- |
| Joker Racing Lucas Oil Professional Pullers League Tractor Pulling T Shirts | Perfect Storm Sand Dragster Custom T Shirts | | |