Wicked Grafixx | Drag Racing Shirts Customer Testimonials
Over the years Wicked Grafixx has created some of the most amazing Drag Racing T-Shirts and Crew Shirts for the racers who preferred the skills of Tyler Clark over "Standard T Shirt / Crew Shirt Printers" like online services that leave you a little set back in the quality and less than artistic branding of your class racing. Our Customer / Client testimonials are what keep us going at Wicked Grafixx. Through various methods of contacts, we have been compiling a full "Customer Testimonials" page for you to experience; we feel our customers are pleased and would like to let everyone know. Read what The "Wicked Customers" have to say about Wicked Grafixx Pro Modified to Competition Class Drag Racing Shirts.



PLEASE NOTE: Wicked Grafixx "DOES NOT SELL OUR CUSTOMERS DESIGNS" but can put you in touch with the owners / team for purchasing options from them through our contact page.



Customer Testimonials are listed Alphabetically by Last Name, Teams Name, or "Racing Venue (Example: Yellow Bullet Nationals, Radial Rumble)" if applicable.


Get Included !!
All testimonials will be left "as is", (Only Spell Check, Please no full text in "Caps Lock" EXCLAMATIONS ARE FINE!! though), Your Personal / Team Shirt Image will also be included and will expand to a larger size. Please feel free to include your business or personal website URL. If you have no website, your Facebook "Page" or "personal page URL" will also do as we will make it active to click through. Include also T-Shirt, Crew Shirt, Flyer, Logo and so on to make it complete if you have more than one product.

You can contact Tyler Clark through E-Mail Heading "Customer Testimonial" or "Message Wicked Grafixx" under the same heading at our Facebook Page to the right.


Barry Schneider - Steel Dynamics, Inc Vice President and General Manager, Engineered Bar Products Division

"HIGHLIGHT TESTIMONIAL"
NEW !! Stanley & Weiss Racing ADRL Pro Extreme Camaro "Returning Customer" Drag Racing Team / Crew / T Shirts "Steel Dynamics Custom Theme"

| | | |
| --- | --- | --- |
| NEW !! Stanley & Weiss Racing ADRL Pro Extreme Camaro "Returning Customer" Drag Racing T Shirts Steel Dynamics Custom Theme | NEW!! Stanley And Weiss Racing ADRL Pro Extreme Pro Modified Drag Racing Team / Crew Shirts "Returning Customer" Front View | NEW!! Stanley And Weiss Racing ADRL Pro Extreme Pro Modified Drag Racing Team / Crew Shirts "Returning Customer" Back View |
Tyler, "Out of a simple, friendly conversation, Tyler was able to find the passion and the spirit of our organization."

"Tyler intuitively understood what we are about and he was able to capture that essence and share it through his fluid design."

"Tyler worked so efficiently early in the process, as casual as it was, that the very first art that he shared was amazing and on target."

"Tyler really works smart, by engaging my team and investing himself in our needs he gets on target immediately and the net effect is a fantastic product without extra cost!"

Regards,
Barry Schneider
Steel Dynamics, Inc Website Here

Rick Blaisdell 63 Supercharged Corvette Pro Mod

"HIGHLIGHT TESTIMONIAL"

Tyler Clark................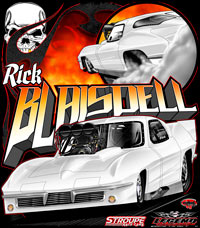 What can I say about this guy? I have never met him face to face, but I feel as if I have known him for a lifetime!!!! He, like his shirts is one "badass" dude!!!!

He has the best personality and his work speaks for itself. I was new to the sport of drag racing and never thought of even having t-shirts made. As I got more involved with racing I found out how important it is to be close to your fans. The kids absolutely love the cars, but even more love the t-shirts and worn out or broken parts from the cars. I didn't know where to go for shirts as many have said there is a large number of t-shirt gurus out there. I couldn't be more happy that I found Tyler!!!! He is one awesome dude!!

From the very first phone call to actually receiving my shipment of shirts and also the follow up to see if my order was correct. At one point I wanted a specific brand of sweatshirt and he explained to me why that particular brand wouldn't work for my situation. I have steered many people to Tyler and hopefully they have taken my advice. I look forward to working with Tyler as long as I am alive and willing!!! If you are thinking about getting shirts from anyone else but Tyler your experience will not be the same!!

If you want a personable, genuine down to earth guy that will treat you with the utmost respect then contact Tyler!!! He may be busy which is why he is where he is, but he will always take care of you and you will not be disappointed!!!!


Yvonne Lucas | Nitrous Camaro Pro Mod

"HIGHLIGHT TESTIMONIAL"
What can I say about Tyler Clark and Wicked Grafixx.... This guy has got skills! I have a high respect and appreciation for artists and designers who use their skills so willingly and for the benefit of others. Both my parents are artists and I have witnessed how when talents are shared it truly brings happiness to other's lives. When we went looking for a company to help us design our t-shirt we looked for that talent and found it in Tyler.

The best thing about working with Tyler was his willingness to listen and interpret the ideas we gave him. Any gaps in conception that I couldn't articulate to him was thoughtfully displayed by Tyler in our back and forth communications. He understands the visual nature of drag racing and can bring that out in his designs. His work literally jumps off the "page" so to speak and grabs the attention of both racers and fans!

His work is done in a timely manner and his professionalism outstanding. I was especially pleased with the quality of the actual shirts we received. He has sourced the best place for production and the shirts come individually wrapped and tagged with sizes.

Partnering with Wicked Grafixx helped to bring our race program to the next level for both fan support and professionalism. It added a dimension to our team that we are proud to offer and display! The feeling of seeing a race fan wearing one of our t-shirts is instantly both satisfying and honestly.... really cool!!

Thank you Tyler Clark and Wicked Grafixx!

Yvonne Lucas
Official Yvonne Lucas Racing Website Here
Yvonne Lucas Racing on Facebook

Andrew Sampson | Trenton Industrial Equipment Rentals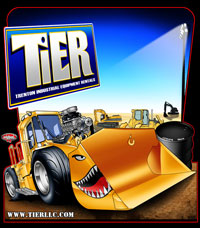 Just want to thank Tyler for the great shirts that Wicked Grafixx made for our company.

When We contacted Tyler originally I had absolutely no idea on a design or really what we needed to promote our rental company. Tyler walked us through the process and came up with a logo and a kick ass design for the t shirt. One things for sure, it definately was not an off the shelf deal LOL.

Ordering and printing the shirts was painless and couldn't have been easier.

Thanks again Tyler, and we look forward to the next time we can do some business.


Alsop Racing | "Pro Mod" Style 1941 Willys Coupe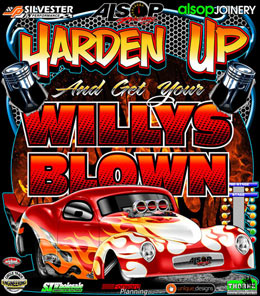 When you have a bad ass Blown and Injected 7 second small block Chevy powered Willys Coupe you need bas ass t-shirts to sell and tell people to "HARDEN UP AND GET YA WILLYS BLOWN".

You're da man Tyler!

The Wicked Grafixx t-shirts are awesome, and you were a good bloke to deal with mate.

Thanks for the great job and great service! Nigel Alsop
"Pro Mod" style 1941 Willys Coupe
Christchurch, New Zealand
Official Alsop Racing Website Here
Bad Attitude Racing | Top Alcohol Funny Car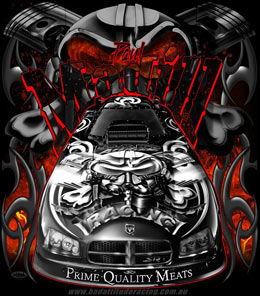 Whilst on holidays in the US from Australia we saw a great car shirt in Las Vegas, we purchased the shirt to find out who designed this amazing looking shirt. Discovered it was Wicked Grafixx, we emailed Tyler explaining what we wanted for our Top Alcohol Funny Car, the result was awesome, better than we imagined, our shirts, long sleeve shirts and hoodies sell extremely well, so if you are looking for shirts with great design and quality, Tyler Clark is the man!!!!

All correspondence was done via email which was unbelievable.

Thanks Tyler, you are one very clever and creative man.
Paul Madill
Sydney, Australia
Official Bad Attitude Racing Website Here
Visit Bad Attitude Racing On Facebook Here
Jeff Benham | 1959 Corvette Outlaw Pro Mod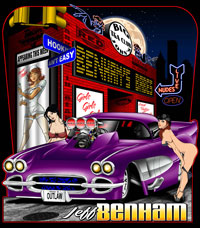 I would highly recommend Tyler Clark's Wicked Grafixx for any of your custom shirt needs. He really don't need my endorsement. His work speaks for itself.

I challenge to to find ANYONE who can even come close to the attention to detail, design and just plain bad ass shirts that Tyler produces on a regular basis.

Good luck is all I can tell you!! When I was thinking of having some shirts made I wanted them to be bad ass. Wicked Grafixx delivered a shirt design beyond what I had envisioned.

Thank you Tyler!
Jeff Benham
1959 outlaw Pro Mod Corvette

Randy Bryan | ADRL Pro Extreme 70 Chevelle Twin Turbo Pro Mod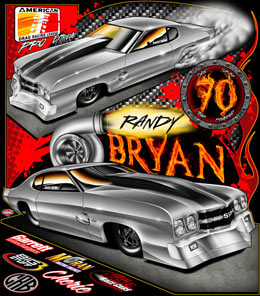 Randy Bryan,

Tyler went from a phone call from me with zero artistic input to a finished work of wicked art. Crew Shirts, T-shirts, hats, hoodies and quality all perfection.

If you look anywhere else, your wasting your time. Finished on time, shipped, packed and labeled first class.

I am more than happy and will be reordering when their gone (call or e-mail, happy to ship)....

Oh yea, the best part is I think the car will pick up .03 with a Wicked Graffix shirt in the seat.

Thank you Tyler

See Our T Shirt / Team And Crew Racing Shirts Package Randy Bryan | ADRL Pro Extreme 70 Chevelle Twin Turbo Pro Mod Racing Shirts Package Here


Temple Brizendine | Dragon Motorsports

Tyler, I am glad you emailed me. I was going to email you about some t-shirts and didn't find time today. I am interested in you doing some shirts for me this spring.

You did a awesome job with my crew shirts. They had a very professional look to them, they were reasonably priced, and they got here when you told me they would. Great Job!!

Thanks
Temple Brizendine
Dragon Motorsports | www.dragonpulls.com
Mark Carlyle | Fastest IRS Car in the World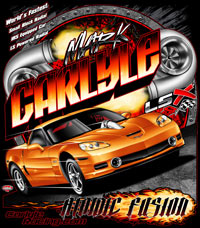 Tyler was awesome to deal with from start to finish I couldn't be happier with the design and process. He was communicated well through the design process, listened to my ideas, and even helped me decide on how many and what colors to buy.

I looked around at other companies and found that I was going to get a better product by working with Wicked Graphixx! Thanks Tyler!

Mark Carlyle
www.carlyleracing.com
carlyleracing On Face Book
Follow @atomicfusionz On Twitter
#atomicfusion on Instagram
mark@carlyleracing.com
614-989-6471
Designed and Built by IPSMotorsports.net

Gary Courtier Racing | Nitrous Camaro Pro Mod | Repeat Customer

I have been dealing with Wicked Grafixx for several years. Tyler's designs are one of a kind the coloring of your car is exact, his ideas are great, and his delivery is right on. Every shirt he made me everybody loved.

I have recomended his company to many race teams and they have used him and are also happy. I am getting ready to make another order soon. Keep up the great work.

Gary Courtier Racing
Visit Gary Courtier Racing on www.northeastoutlawpromods.com Here
Gary Courtier Racing is also of Facebook Here
Brian Cupp | ProModifieds.us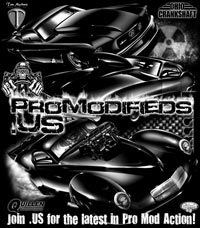 For the baddest shirts in drag racing, look no further that Wicked Graffix! Tyler is a pleasure to work with, the product was delivered on time, communication was excellent and the quality is second to none!

I asked for something a little different, and Tyler delivered! Have no fear of not knowing exactly what you want. Provide a general concept and let Tyler's creativity take over!

Thanks again Tyler!
Visit Brian Cupp on www.promodifieds.us Here
Jason Digby | X275 Drag Radial 69 Dart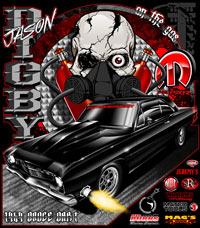 Jason Digby

Here is my experience.

I first saw the work of Tyler Clark when I bought an event tshirt at Lights Out 3. I could see his passion for design and drag racing. I called Tyler and he didn't' know me from Adam, but from the very beginning he treated me as if I was World Champion like John Force. We race about 4 times per year strictly as a hobby but that didn't matter to Tyler, he wanted me to have his best. I had know idea the amount of time and energy Tyler would spend on my project, he sent me renderings and we discussed the project at length along the journey, he not only guided me through my ideas and dreams, but listened very closely to my desires. I am a dentist and I wanted something to tie what I do for a living to my greatest passion on earth, drag racing. He came up with something totally wicked, but still toned down enough I could feel comfortable giving them away to children in my office. I told him I thought it would be cool to make the connection between what we make horsepower on the drags trip with what my patients breath when I work on them, "Laughing Gas". I have been nothing but pleased with the whole process and I would recommend anyone that is looking for the Best Shirts in Drag Racing to work with Wicked Grafixx!


Elam Motorsports | 275 Drag Radial Mustang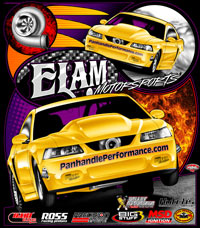 William Elam

Tyler, Awsome job on the Elam Motorsports T-shirt. Not knowing really what I wanted, you did a great job using your creativity in putting my thoughs into the design. You were a pleasure to work with and met all of my expectations. Sorry we don't have a web site. Guess we should discuss it and get in to the 'real world', ha.
Jim Filipowski | Drag Radial Camaro Powski Racing

Wasn't I one of your first customers? The very first shirts you did for Team Powski are the best and longest lasting shirts I have ever had.

Thanks. Jim Filipowski
Official Powski Racing Website Here
Chris Gish | Gishs Auto Paint & Repair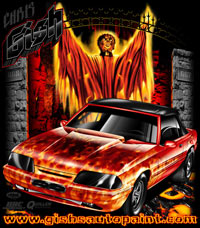 Chris Gish

Tyler Clark takes a few of your random ideas and thoughts,tosses them around in his head and produces THE BADDEST F***KING SHIRTS around!! Excellent customer service and quality shirts bar none!!

Thanks
Chris Gish

Gishs Auto Paint & Repair



I may not have been one who has had my own personal racing shirts designed, but I consider myself a customer.

As at any race I either purchase or have been given shirts by teams on many occasions and wear them proudly.

Wicked Grafixx shirts are ones you'll notice period, comments are always being given and I'm lucky enough to be able to point them right to the racers in the pits to get one.

Owning over 26 shirts, I have some of the oldest shirts and they "Cannot be killed", either in light or dark colors. Heavy camera equipment hanging on the designs yet they don't scratch off, wear off and are soft so they don't ruin my camera equipment with the constant rubbing.

As for washing, I sure can beat up a shirt after a long weekend of racing photography.

My shirts fit perfect after hundreds of washings, hold the graphics as if they were new and retain the same brilliant color as if they were bought that day. I've yet to have a shirt do the same from other shirt companies.

Thanks Tyler, I wouldn't look this cool on the starting line without Wicked Grafixx Shirts.
goDragRacing.org Website
goDragRacing Mark on Facebook


Hard Attack Racing | Brian Hard "Super Stock Hemi Cuda, Top Sportsman Camaro, Camaro Pro Mod



You are the Best. From concept through design and production we could not have asked for more. We have had lots of compliments on your work and look forward to the new projects you just started for us.

Thank you for your creativity, patience and friendship.

Brian Hard (Hard Attack Racing)
KOS Motorsports | Shawn Zubler Outlaw 10.5 Twin Turbo Trans Am



I have had 2 shirts done by Tyler and the quality is second to none..

The detail in the the shirts is exact to the pictures used and the detail around them is a vision of Tyler Clark.. Tyler's serivce is something that a lot of business's should take a look at.. We did have a small problem with the shirt and he fixed it right away no questions asked and took care of everything.

I need crew shirts next and Tyler Clark of Wicked Grafixx will be doing them.

Shawn Zubler
Outlaw 10.5 1999 Trans Am
Official KOS Motorsports | Shawn Zubler Outlaw 10.5 Website Here
Mark Kyger | Outlaw 10.5 Twin Turbo Chevy II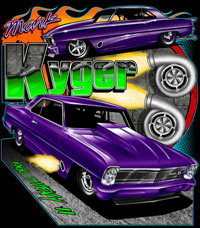 Tyler took an email with photos and turned that into amazing artwork, then delivered top quality shirts that were packaged, labeled and shipped professionally on time. If you want your shirts done right the first time, with excellent communication during the project - Wicked Graffix is the company that can make it a reality.

Mark Kyger
Visit Me On Facebook Here
Dom Luppino | Australias Number 1 Pro Street Mustang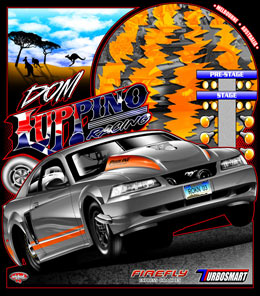 Tyler Clark was great to work with from the first day till I recieved my shirts.

Nothing was ever too much trouble and he did not stop until I was satisfied with the final result.

I chose Tyler over all our Aussie designers because of his quality shirts and designs.

Thanks again

Dom Luppino
Australias Number 1 Pro Street Mustang.
Powered by a Proline 632 twin turbo. 6.93@213
Kathaleen Moyer | Todd Moyer ADRL XTF 63 Corvette, 04 Cavalier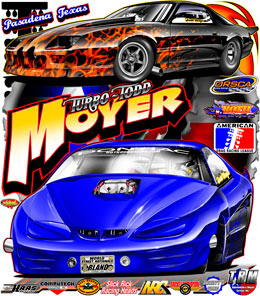 Thank you so much for all the attention you put into getting our shirts just the way I wanted them.

I know I can be picky and you got it on the first try..WOW! Todd can't even do that sometimes!!, lol!

Thanks a million! and you have our next HUGE order!

Kathaleen Moyer
Official TRM Automotive & Diesel Service, Inc. Website Here
Paul Butler | PSYCHO Banger Racing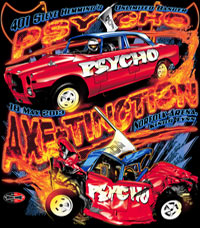 We came across Wicked Grafixx on the net and being based in the UK were slightly unsure about using a US designer. However Tyler soon put us at ease and bent over backwards to meet our schedule. As you can see elsewhere on this site his standard of work is more than impressive and he was able to visualize what I wanted and more!
Tyler kept in touch with us all of the way through his design and the end result was far better than we had imagined. The T Shirts and Hoodies for our banger racing went amazingly well!
Now Tyler time to start work on project two!!!
Paul Butler

Bob Rahaim | Rahaim Motorsports ADRL Pro Nitrous Camaro Pro Mod



Thanks for all of your hard work and dedication in the design of our new crew shirts and T- shirts!

Everyone loves wearing them and you have been a pleasure to work with! Looking forward to working with you again in the future!

Thank you!!!

Bob Rahaim
Rahaim Motorsports
Michael Ricketts | Macomb Missile Racing Nostalgia Pro Stock


Tyler took my call, and put me in line to have artwork done for "T" and "Crew-shirts". Once he got started, we went thru the process of getting what we both thought was the best pkg of ideas. He's a great artist, and has a feel for what the car and customer are about. I'm very pleased with the final product, and the shirts are a hit with everyone who sees them. I'll be ordering more, soon. Thanks Tyler......GREAT JOB!!

Michael Ricketts
Sartori Motorsports | Outlaw 10.5 Camaro | 8.50 Index Mustang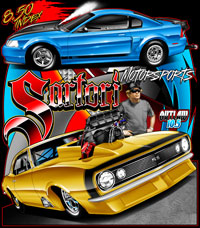 Everything came out way better than expected! Tyler is great to work with and is always keeping you up to date on what he is doing. We couldn't have been happier with the results! The shirts grab everybody's attention and everyone asks about them!

If you're looking to have something drawn up in our opinion Tyler's the only choice, he's the best around!

Visit Sartori Motorsports On Facebook Here
Camp Stanley | Stanley & Weiss Racing ADRL Camaro Pro Mod



There are those who make a good product but are very UNFLEXIBLE in their terms. Kind of like the old "my way or the highway" type.

Then you have those who are wiling to do anything to sell you a design and promise you the moon but upon further research you find that their moon is made of green cheese! With Wicked Graffix you will get exactly what YOU want not what a supplier wants you to have.

Tyler Clark's artistic talents are second to none and he will tweak and massage and change the designs one bazillion times if that is what is needed. His delivery schedules are always on time unless his shipper makes an error. And his moon is NEVER made of green cheese!

Stanley & Weiss Racing
"Appalachia on Steroids!"
Official Stanley & Weiss Racing ADRL Camaro Pro Mod Website Here
Mike Stark | cfmperformance

Tyler helped me out with event shirts for my race. He had them done quickly and they turned out great. Working with him was easy. He is a true professional.

Mike Stark
Official cfmperformance Website Here
Jon Stouffer | X-DRL Pro X-treme 1970 Hemi Cuda Pro Mod
www.stoufferracing.com; if they want to check it out. I also have the shirt on for my new X-DRL driver photo. Check out my drivers profile, pro extreme on X-DRL Pro X-treme


Scott Underwood Racing | Big Tire


The shirts looked great ! Everyone really loved them and the detail on the shirt was outstanding. I have completely sold out and need to get with you to get some more coming our way. I would recommend you to anyone looking for a great shirt, and delivered when promised. Very easy to do business.
Official Scott Underwood Racing Website Here
Visit Scott Underwood Racing On Facebook Here
Greg "The Iceman" Turk | TURK Motorsports NHRA - IHRA Stock Eliminator


Here Goes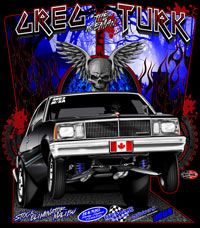 There is no doubt, in my mind that dealing with Tyler Clark of Wicked Grafixx fame, is a no brainer....don't waste your time, effort, but more importantly your money on anyone else!!!

Tyler's professionalism, business acumen and lets face it...god given talent to draw, no create his work, is beyond reproach.

His ability to take my small ideas, and make them really what I was envisioning is uncanny, his patience with my idiosyncrasies, answering my questions no matter how stupid, his advice on sizing's quantities likes dis likes do's don'ts, all equate to one thing....Tyler is the only choice....period... end of discussion!!!!

Thank you Tyler, I haven't sold a damn shirt yet, but once they're in my hands I truly feel your work will equate to many people being quite happy with your take on my racing operation, I thank you, my owner / wife thanks you, and TURK Motorsports thanks you!!! Follow us on Facebook, under Turk Motorsports HERE!!!!


Gary Urlacher | 63 Corvette Pro Mod Canada



I wanted to write you to say how pleased I am with the artwork and general service you have provided. Dealing with your company has been a pleasure from day one and the turnaround time was also very impressive.

The detail in your art is second to none and I am looking forward to working with you in the future on more products.

My shirts have been a hit with race fans and the sub laminated crew shirts are great. Now I need you to do some artwork for the sides of my race trailer.

Take care and talk to you soon.

All the best, Gary Urlacher Alberta Canada.
Official Gary Urlacher Corvette Pro Mod Website Here
Visit Gary Urlacher On Facebook Here
Lamonte Williams | RunTelDat Racing Leaf Spring Assassin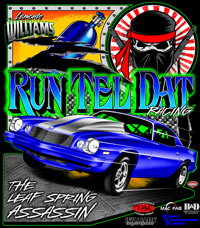 Lamonte Williams

I was in Afghanistan and was needing some shirts made. I gave Tyler a call after calling some other places. He helped me and even asked a few questions of concern about my car and e.t. He made me feel like he was really interested in what he was doing. I was totally satisfied with the product, and will recommend him to anyone looking to have some racing shirts done. My order could not have went any smoother if I was in the States at the time of getting it done.

Thanks again
Lamonte Williams.......... Runteldatracing
The Leaf Spring Assassin!!


Whitman and Stubbs Racing | ADRL XTF 63 Corvette



He first reached me in Michigan and in short period of time I was ordering Whitman / Stubbs T-Shirts and not long after Whitman Stubbs Crew Shirts.

Tyler's standards from design and layout to customer service and delivery were outstanding.

So much so that we have re orderd both T-shirts and New Crew Shirts. I have been happy with the product and the service.

Tyler has gone out of his way to help us with our team branding. He does a great job.

Thanks Tyler for all you do.
Whitman and Stubbs (www.autowhittyz.com) Website
More Customer Testimonials Coming Soon !!

Don't be left out, see the top of the page for how to be included in our Customer Testimonials / Feedback area, you will get noticed !!