Pro Modified Drag Racing T Shirts, PDRA, NHRA, NEOPMA, Outlaw, Top Sportsman, Extreme Pro Stock Photo Gallery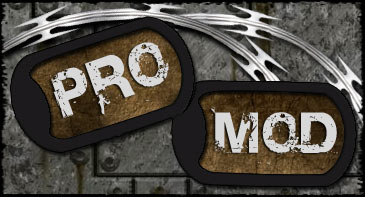 Pro Modified Drag Racing T Shirts need that extra touch only "Wicked Grafixx" can give you. Powerful Drag Racing Shirt designs, life like renderings, incredible detail, with the real fire, flame and smoke effects that these beasts are known for. The top names in the sport swear by Wicked Grafixx Pro Modified T Shirt Designs.

The ultimate in a finely detailed image of their car is duplicated with the closest tolerance to perfection. The specialties are blower / supercharger and turbocharger graphics that are second to none being one of the biggest selling points for our customers.

PDRA, Pro Extreme, Extreme 10.5, and Outlaw Series Pro Modified plus The New Top Sportsman Rave are featured in this stunning gallery, Camaros, Corvettes, Mustangs, Cuda's you name it, Tyler Clark has his foot to the pedal with Pro Modified Drag Racing T Shirts.

High quality Cotton Shirts resist shrinking, last incredibly long, colors are brilliant and designs are simply "Pro" all the way. Your team's appearance can only be enhanced on and off the track with these designs.

Available also in T Shirt - Crew Shirt Packages

Request A Quote: Pricing Structure Here



PLEASE NOTE: Wicked Grafixx "DOES NOT SELL OUR CUSTOMERS DESIGNS" but can put you in touch with the owners / team for purchasing options from them through our contact page.

| | | | |
| --- | --- | --- | --- |
| NEW !! Rick Blaisdale Supercharged Pro Boost Corvette Pro Modified Drag Racing T Shirts | NEW !! Kurt Steding Supercharged C7 Corvette Pro Modified Pro Boost Drag Racing T Shirts | NEW!! Andy Koverinis Supercharged Pro Boost Pro Modified Friebird Drag Racing T Shirts | NEW !! Gary Urlacher Pro Nitrous Corvette Pro Modified Drag Racing T Shirts "Returning Customers" |
| | | | |
| --- | --- | --- | --- |
| NEW!! Sartori Brothers Supercharged Pro Modified Camaro Drag Racing T Shirts | NEW!! Mac McAdams Pro Boost Pro Modified Supercharged Leigon Of Doom Corvette Drag Racing Custom T Shirts | NEW!! Jeff Doyle Pro Boost Pro Modified Turbocharged Firebird Drag Racing Custom T Shirts | NEW!! Bo Butner Pro Camaro Drag Racing Custom T Shirts |
| | | | |
| --- | --- | --- | --- |
| NEW!! Tom Baily Drag Week Quickest Street Car Camaro Pro Mod Drag Racing T Shirts | NEW!! Money Grinder Custom Design Drag Racing T Shirts | NEW !! Baxted Racing 1971 Hemi Cuda Outlaw Pro Mod Drag Racing T Shirts | NEW !! Benoit Racing Pro Modified Camaro Drag Racing T Shirts |
| | | | |
| --- | --- | --- | --- |
| NEW!! Chuck Mohn PDRA, NEOPMA, EOPMA, Pro Modified Nitrous Camaro Drag Racing T Shirts | NEW !! Tommy Franklin, Franklin Motorsports PDRA, EOPMA Pro Modified Nitrous Camaro Drag Racing T Shirts "Returning Customers" | NEW !! Chad Sheffield Pro Modified Willys Drag Racing T Shirts | NEW !! Nigel Alsop Six Second Small Block Pro Modified Willys Drag Racing T Shirts |
| | | | |
| --- | --- | --- | --- |
| NEW!! Paul Mouhayet Australian Pro Modified Mustang Worlds Fastest Record Holder Drag Racing T Shirts | NEW !! Turbos Direct Custom Drag Racing T Shirts | NEW !! Frank Lidman Top Doorslammer Mustang Drag Racing T Shirts | NEW !! Haga Racing Hemi Powered Hyundai Pro Modified Drag Racing T Shirts |
| | | | |
| --- | --- | --- | --- |
| NEW!! Massey Racing Pro Modified Cavalier Drag Racing T Shirts | NEW !! John Stanley / Stanley & Weiss Racing's Brand New 2014 Cadillac CTS-V PDRA Pro Extreme Pro Modified Drag Racing T Shirts "Returning Customers" | NEW !! Tyler Hard Outlaw Pro Nitrous Pro Modified Camaro Drag Racing T Shirts "Returning Customers" | NEW!! Hard / McCurdy Dual Car Pro Modified Camaros Nitrous and Supercharged Drag Racing T Shirts "Returning Customers" |
| | | | |
| --- | --- | --- | --- |
| NEW !! Alzabin / DiSomma Racing PDRA Twin Turbo Pro Extreme Shelby Mustang Drag Racing T Shirts "Returning Customers" | NEW !! John Sullivan PDRA Pro Extreme Nitrous Camaro Pro Modified Drag Racing T Shirts | NEW !! Bill Krech Top Sportsman Camaro Drag Racing T Shirts | NEW!! Whyte Racing Australian Pro Modified Camaro Drag Racing T Shirts |
| | | | |
| --- | --- | --- | --- |
| NEW !! Pro Modifieds.us Southern Pro Modified Shootout Drag Racing T Shirts | NEW !! Sam Gullotto Perth Australia GTO Pro Modified Drag Racing T Shirts | NEW !! Tim Miletti Pro Modified Camaro Drag Racing T Shirts | NEW!! Strip Candy AA Pro Modified Corvette Drag Racing T Shirts |
| | | | |
| --- | --- | --- | --- |
| NEW !! R &amp, R Racing Pro Modified GTO Drag Racing T Shirts | NEW !! Rick Wilson 1969 Top Sportsman Camaro Drag Racing T Shirts | NEW !! Tylor Miller Pro Modified Carbon Fiber Chevelle Drag Racing T Shirts | NEW!! Lizzy Musi Pro Nitrous Dodge Stratus Pro Modified "King Kong" Drag Racing T Shirts |
| | | | |
| --- | --- | --- | --- |
| NEW !! Tommy Franklin 2014 PDRA Pro Nitrous Pro Modified Camaro "REPEAT Returning Customer" Drag Racing T Shirts | NEW !! Gary Courtier NEOPMA Championship Pro Modified Drag Racing T Shirts "Three Time Returning Customer!!" | NEW!! Ruben Tetsoshvili Pro Modified Turbo Camaro Drag Racing T Shirts | NEW !! Stanley & Weiss World's Quickest Pro Modified Camaro "Returning Customer" Drag Racing T Shirts |
| | | | |
| --- | --- | --- | --- |
| NEW !! Danny Lowry Turbocharged Mustang Pro Modified Drag Racing T Shirts | NEW!! Vinny Budano Pro Modified Nitrous Camaro Drag Racing T Shirts | NEW!! Jeff Lutz Turbocharged Pro Modified Camaro Drag Racing T Shirts | NEW !! Johnny Cobb Supercharged Pro Modified 69 Camaro Drag Racing T Shirts |
| | | | |
| --- | --- | --- | --- |
| NEW !! Tony "Sandman" Williams Pro Modified Camaro Drag Racing T Shirts | NEW!! Sam Gullotto Australian Pontiac Drag Racing T Shirts | NEW!! Neal - Ray Wantye Pro Modified Drag Racing T Shirts | Alan Fore Pro Modified Volkswagen Drag Racing T Shirts |
| | | | |
| --- | --- | --- | --- |
| NEW !! EJ Hickl Pro Modified Willys Drag Racing T Shirts | NEW !! Stanley & Weiss ADRL Pro Extreme Pro Modified Camaro "Returning Customer" Drag Racing T Shirts Steel Dynamics Custom Theme | NEW !! Ed Burnley Pro Nitrous / Pro Modified Camaro Drag Racing T Shirts | NEW!! Boone Racing Outlaw Pro Modified 2012 Camaro Drag Racing T Shirts |
| | | | |
| --- | --- | --- | --- |
| NEW!! Yvonne Lucas "Returning Customer" Pro Modified Camaro Drag Racing T Shirts | NEW !! Returning Customer Pete Farber CRC Brakleen NHRA Pro Modified Drag Racing T Shirts | NEW !! J Roosten Pro Dutch Racing 5 Second Camaro Pro Mod Drag Racing T Shirts Custom Theme | NEW !! Cheyenne Stanley Top Sportsman Drag Racing T Shirts |
| | | | |
| --- | --- | --- | --- |
| NEW !! Gaylen Smith 57 Chevy Pro Modified Bounty Hunter Drag Racing T Shirts | NEW !! Myles Parker Mercury Pro Modified Drag Racing T Shirts | NEW!! Tommy Franklin ADRL Pro Nitrous Camaro Pro Mod Drag Racing T Shirts | NEW !! DeKort Racing Extreme Pro Stock Drag Racing T Shirts |
| | | | |
| --- | --- | --- | --- |
| NEW!! Tyler Hard "Hard Attack Racing" Top Sportsman - Pro Modified Camaro Drag Racing T Shirts | NEW !! J Jahnsen Pro Doorslammer Drag Racing T Shirts Custom Theme | NEW !! ProModifieds.us Theme Based Drag Racing T Shirts | NEW!! Kevin McCurdy "Hard Attack" Racing Pro Modified Camaro Drag Racing T Shirts |
| | | | |
| --- | --- | --- | --- |
| NEW !! J Benham Pro Modified Corvette Drag Racing T Shirts | NEW !! John Sullivan Pro Modified Camaro Drag Racing T Shirts | NEW !! S Pretzsch Australian Top Eliminator Drag Racing T Shirts | NEW !! Dave Hance 57 Chevy Pro Modified Drag Racing T Shirts |
| | | | |
| --- | --- | --- | --- |
| NEW!! Returning Customer Danny Blankenship 41 Willys Pro Mod Drag Racing T shirts | NEW Randy Bryan ADRL Pro Extreme Twin Turbo Chevelle SS Pro Mod Drag Racing T Shirts | "New" Bob Rahaim "Pronounced RAM" ADRL Extreme 10.5 Nitrous Camaro Drag Racing T shirts | "New" Jim Laurita ADRL Pro Nitrous Camaro Drag Racing T Shirts |
| | | | |
| --- | --- | --- | --- |
| "New" Art McMahan 57 Chevy And Camaro Pro Modified Drag Racing T Shirts | George Williams Nitrous Outlaw Camaro Pro Mod Drag Racing T Shirts | Jim Stouffer Supercharged Cuda Pro Mod Drag Racing T Shirts | Gary Courtier Nitrous Outlaw Camaro Pro Mod Drag Racing T Shirts |
| | | | |
| --- | --- | --- | --- |
| Jeff Paulk ADRL Extreme 10.5 Drag Racing T Shirts | Stanley & Weiss Racing Supercharged ADRL Pro Extreme Pro Mod Drag Racing T Shirts | Whitman Stubbs 63 Corvette ADRL Extreme 10.5 Drag Racing T Shirts | Kevin Bealko ADRL Extreme Pro Stock GXP "Black Diamond Motorsports" Drag Racing T Shirts |
| | | | |
| --- | --- | --- | --- |
| John Decerbo ADRL Nitrous Camaro Pro Mod Drag Racing T Shirts | Jarod Wenrick Pro Street Camaro Drag Racing T Shirts | Nigel Alsop 41 Willys Pro Mod Style Drag Racing T Shirts | Justin Humphreys NHRA Pro Modified Drag Racing T Shirts |
| | | | |
| --- | --- | --- | --- |
| Brad Personett Outlaw Camaro Pro Mod Drag Racing T Shirts | Danny Blankenship Supercharged Willys Outlaw Pro Modified Drag Racing T Shirts | Justin Humphreys NHRA Pro Stock GXP Drag Racing T Shirts | Yvonne Lucas Nitrous Camaro Pro Mod Drag Racing T Shirts |
| | | | |
| --- | --- | --- | --- |
| Rick Blaisdell 63 Superchraged Corvette Pro Mod Drag Racing T Shirts | Jim Laurita ADRL Pro Nitrous Camaro Drag Racing T Shirts | Joe Delahey West Coast Supercharged Camaro Pro Mod Drag Racing T Shirts | Thomas Jones Chickenhawk Racing Supercharged Mustang Pro Mod Drag Racing T Shirts |
| | | | |
| --- | --- | --- | --- |
| Gaylen Smith Hellfish ADRL Pro Extreme Cuda Pro Mod Drag Racing T Shirts | Kirk Wilmes Supercharged Pontiac Firebird Pro Modified Drag Racing T Shirts | Abdul Corvette Pro Mod Drag Racing T Shirts | J Benoit Nitrous Pro Modified Camaro Drag Racing T Shirts |
| | | | |
| --- | --- | --- | --- |
| Greg Goodwin Corvette Pro Mod Drag Racing T Shirts | G Mac ADRL Extreme Ten Five Turbocharged Pro Mod Drag Racing T Shirts | Jay Diedrich Supercharged 57 Chevy Pro Mod Drag Racing T Shirts | Gary Urlacher 63 Nitrous Corvette Pro Modified Drag Racing T Shirts |
| | | | |
| --- | --- | --- | --- |
| Alex Viscardi Turbocharged Mustang Outlaw Pro Mod Drag Racing T Shirts | G Thomas Two Car Animal Pro Modified Drag Racing T Shirts | R Mathis Nitrous Camaro Pro Mod Drag Racing T Shirts | Matt Deitsch Outlaw Nitrous Camaro Pro Mod Drag Racing T Shirts |
| | | | |
| --- | --- | --- | --- |
| Jim Halsey Yellow Bullet Nitrous Camaro Pro Mod Drag Racing T Shirts | Jose Gonzales El General Pro Mod Drag Racing T Shirt | Chuck Weck Supercharged Studebaker Pro Mod Drag Racing T Shirts | Gary Courtier Outlaw Nitrous Pro Modified Camaro Drag Racing Shirts Returning Customer |
| | | | |
| --- | --- | --- | --- |
| Todd Moyer ADRL XTF Corvette Drag Racing T Shirts | Travis Swearingen Willys Classic Wicked Grafixx Pro Mod Drag Racing T Shirts | Bo Simpson Nitrous Nova Pro Mod Drag Racing T Shirt | |