Custom Drag Racing Event Shirt Designs And Apparel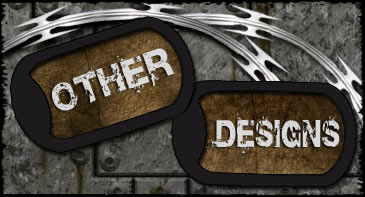 You don't have to look far to find best drag racing event apparel, it's noticeably Wicked Grafixx. Major outlaw drag racing events across the country have been using Wicked Grafixx exclusively for years.

As the official custom drag racing T-shirt and logo designer for the Yellow Bullet Nationals and other series such as Donald Longs ORTC, Radial Rumble, and The Night The Lights Went Out In Georgia racing events, It's well known that today these are the most sought after racing Event T-shirts on the market.

Pre-ordering before an event and at the event is of course the promoter's best option for bringing their race series to the higher-level the sport is known for and the shirts are talked about over the internet and forums as if they were never to be seen again.

Our disclaimer will show that Tyler Clarke can put you in touch with the owners for purchasing options.

Many others have tried to reproduce the quality and standard of detail that is the Wicked Grafixx signature style. Only Wicked Grafixx racing designs offer the custom styles of high octane drag racing gear, multi-car integration with logos, sponsors, and all the wild images that suggest the awesome nature of these events. Your next event should include a Wicked Grafixx design, nothing else comes close.



PLEASE NOTE: Wicked Grafixx "DOES NOT SELL OUR CUSTOMERS DESIGNS" but can put you in touch with the owners / team for purchasing options from them through our contact page.

Wicked Grafixx Is Not Just Known For Drag Racing Styles
Tyler Clark is virtually the "Go To Guy" for any graphic design, His Racing event shirts, logo or custom designs are famous as is his artwork for anything from music to beer and the most outrageous. Racers around the world choose Wicked Graffix because of the style that no others can reproduce or copy, the artwork is sensational, interesting and highly detailed.

Have a look at our other designs and make your desicion to have one of these creations of your own soon whether it's an event or a promotion, it can be an "Exclusive" Wicked Grafixx Drag Racing Design. Tyler Clark "Graphic Artist" is awaiting your contact. Expect The Best !!


| | | | |
| --- | --- | --- | --- |
| NEW!! Lou's Machine Shop Custom Racing T Shirts | NEW!! Cam Motion Custom Business T Shirts | NEW!! Drawtite Truck Racing T Shirts | NEW!! Dawg Pound Monster Truck Custom Design T Shirts |
| | | | |
| --- | --- | --- | --- |
| NEW!! Davis Racing Technologies Moretraction.com Custom Drag Racing T Shirts | NEW!! Tyler Crossone's Outlaw Street Car Reunion Custom Drag Racing Event T Shirts | NEW!! MIR World Cup Finals Custom Event Drag Racing T Shirts | NEW!! Paul Mouhayet Worlds Fastest Pro Mod Special Edition Drag Racing T Shirts |
| | | | |
| --- | --- | --- | --- |
| NEW!! Profiler All American Custom Business Racing T Shirts | NEW!! Drawtitie Truck Racing T Shirts | NEW!! Mike Quayle Top Dragster Drag Racing T Shirts | NEW!! Shane Bourel SCCBC 2014 World Champion Racing T Shirts |
| | | | |
| --- | --- | --- | --- |
| NEW!! Gene Terenzio Corebore Custom T Shirts | NEW!! Tyler Stubbe X275 Drag Radial Custom Drag Racing T Shirts | NEW!! Birrong Automotive Custom Business T Shirts | NEW!! Chris Powers Top Dragster Drag Racing T Shirts |
| | | | |
| --- | --- | --- | --- |
| NEW!! Pro Modifieds.us Southern Pro Modified Shooutout Event Racing T Shirts | NEW!! Maui Dragway Season Event Drag Racing T Shirts | NEW!! Perfect Storm Sand Dragster Racing T Shirts | NEW!! Profiler Custom Business Racing T Shirts |
| | | | |
| --- | --- | --- | --- |
| NEW!! P Kerjean Racing T Shirts | NEW!! C Hankins Rock Crawling Racing T Shirts | NEW!! Insane Chassis Works Custom Business Racing T Shirts | NEW!! Williams Racing Dragster Combination Racing T Shirts |
| | | | |
| --- | --- | --- | --- |
| NEW!! Amber Franklin Jr Dragster Drag Racing T Shirts | NEW!! Pipeline Express Custom Business T Shirts | NEW !!JHS Performance Logo Custom Shirts | Yellow Bullet Blower Shirt Logo Design 2013 |
| | | | |
| --- | --- | --- | --- |
| NEW !! 3013 Yellow Bullet Nationals Drag Racing T Shirts | NEW!! Racecraft Custom T Shirts | Alan Fore Pro Modified Volkswagen Drag Racing T Shirts | NEW !! R Johnson Associates Trucking Wallingford Conneticut Custom Business T Shirts |
| | | | |
| --- | --- | --- | --- |
| NEW!! Brink Airbrush Designs And Custom Paint T Shirts | NEW !! Steve Hemmings AXE-TINCTION Unlimited Banger Racing T Shirts | NEW!! Bill Smith Auto Body Custom T Shirts | NEW!! NITROSEW Custom Business T Shirts |
| | | | |
| --- | --- | --- | --- |
| NEW !! S Metzger Alcoholic Harvester Super Stock Tractor Pulling Champion T Shirts | NEW !! Derick Anson River Rat 4X4 Drag Racing T Shirts Custom Theme | NEW !! Trenton Industrial Equipment Rentals Wild Business T Shirts | Yellow Bullet Nationals 2012 Drag Racing T Shirts |
| | | | |
| --- | --- | --- | --- |
| Yellow Bullet Forums Drag Racing T Shirts | Yellow Bullet Nationals Girls T Shirts | HyperKontrol Logo And T Shirt Design | Beatersville Custom Car Show T Shirts |
| | | | |
| --- | --- | --- | --- |
| Jeff Hoskins Custom Paint T Shirts | Yellow Bullet Outlaw Drag Racing Event Logo | Yellow Bullet Outlaw Drag Racing Event Flyers | Yellow Bullet Outlaw Drag Racing Event T Shirts |
| | | | |
| --- | --- | --- | --- |
| Yellow Bullet Outlaw Drag Racing Event T Shirts 2 | Donald Long ORTC 2011 Drag Racing Event T Shirts | Donald Long LIGHTS OUT 3 Drag Racing Event T Shirts | Donald Long Inagural ORTC Drag Racing Event T Shirts |
| | | | |
| --- | --- | --- | --- |
| Donald Long NO MERCY Drag Racing Event T Shirts | Paul Madhill Top Alcohol Funny Car Racing Shirts | NLR Systems Boost Controller Racing Shirts | Working Class Hero Shirt Mock Up |
| | | | |
| --- | --- | --- | --- |
| Vulgar Display Of Horsepower Racing T Shirts | Two Lane Beer Mock Up T Shirts | Steinerts Beer Girl Shirts | Mike Mabus Freaksow T Shirts |
| | | | |
| --- | --- | --- | --- |
| Kirk Whilems Drag Racing T Shirts | Eric Hayden Collision Business T Shirts | Swearingen Tractor Pulling Race Shirts | Big Rock Show Concert Event T Shirts |
| | | | |
| --- | --- | --- | --- |
| Big Rock Show Concert Event T Shirts | K Cruise Funy Car Rendering | South Hydraulics Business T Shirts | Jason Smith Circle Track Racing T Shirts |
| | | | |
| --- | --- | --- | --- |
| Dream Catcher T Shirts | | | |